The Old Mill
"The Eating Place of Staten Island"
Clove Road & Hylan Blvd

In addition to the restaurant, my Dad built a miniature golf course at the intersection
of Clove Road and Hylan Boulevard circa 1930
in partnership with Tad Wright. He built a tearoom on the golf course that was very successful for several years.
When Prohibition was repealed in 1933, Dad and his new partner, Michael Berardini, built the curb service addition,
a cocktail lounge and banquet hall, an enlarged dining room as well as a dance floor out back featuring live bands.
R&H beer was served at the curb and at tables on the former golf course terraces.
As you may recall, the restaurant burned down in 1957 and my Dad passed away in 1958 as we were planning to rebuild.

Sincerely,
Dick Boera
Lyndonville, Vermont
<![if !vml]>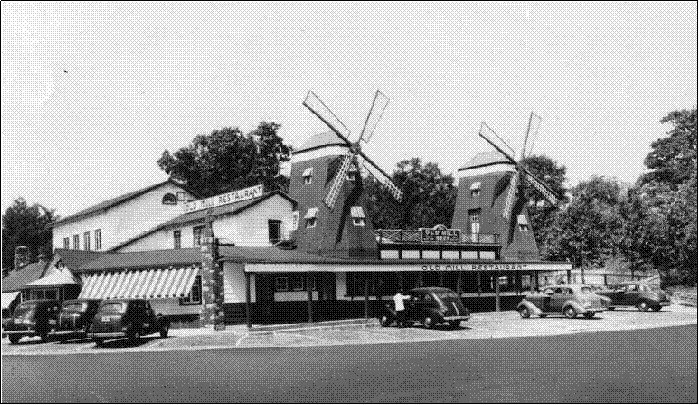 <![endif]>
(donated by the family)
<![if !vml]>
<![endif]>
(donated by the family)
Old Mill Fire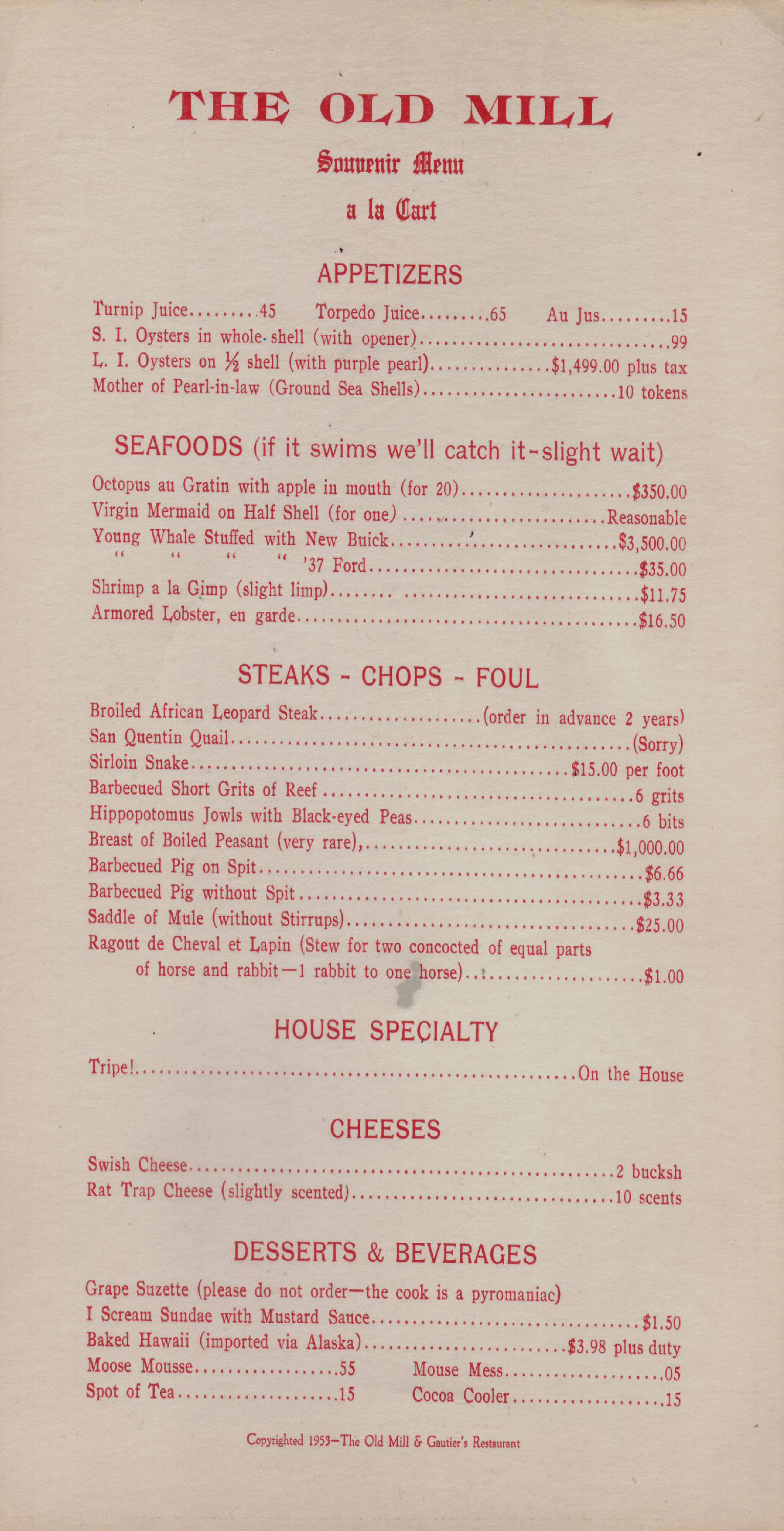 Dick Boera was kind enough to share this gag menu with me - from 1953

<![if !vml]>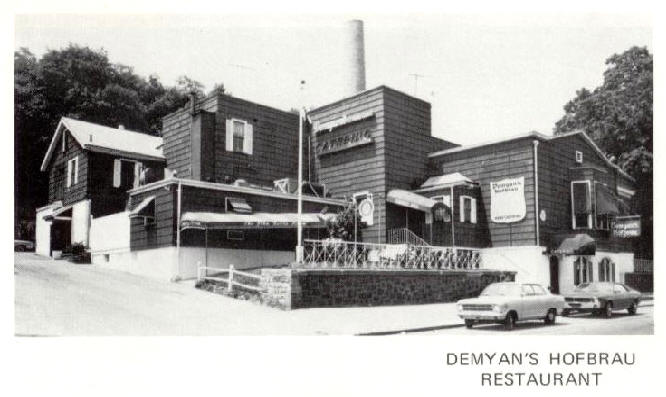 <![endif]>

For all you Native Islanders that remember Al Deppes Corner
Here is a cool story, given to me by the Elks Club
In the 1930s, the late Al Deppe one of Staten Island's best known restaurateurs, bought the house (where the Elks Club is now). Deppe installed a bar and converted an adjoining enclosed porch into a cocktail lounge. He also built a 200-foot tunnel between the house and his famous restaurant across the street so that he can safely carry the day's receipts from the restaurant to his home.The lodge made the Richmond Avenue mansion their fifth home on Staten Island after purchasing it in 1960.
<![if !vml]>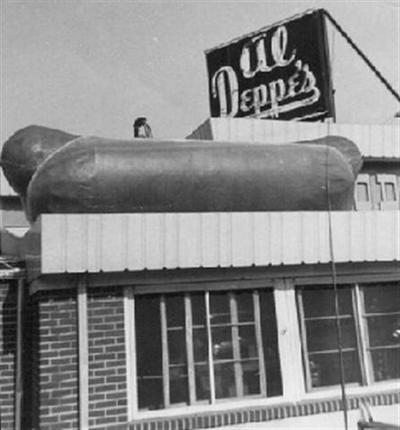 <![endif]>
"Food and Fun since 1921"
<![if !vml]>

<![endif]>

<![if !vml]>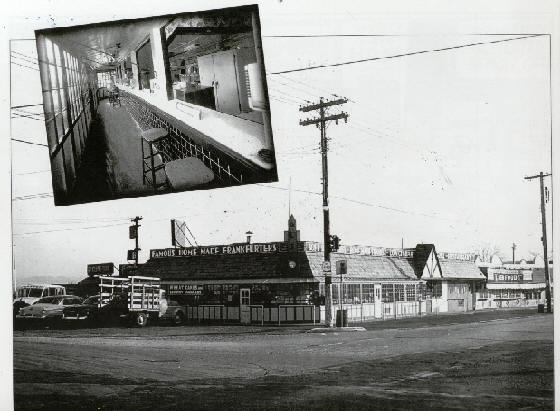 <![endif]>
<![if !vml]>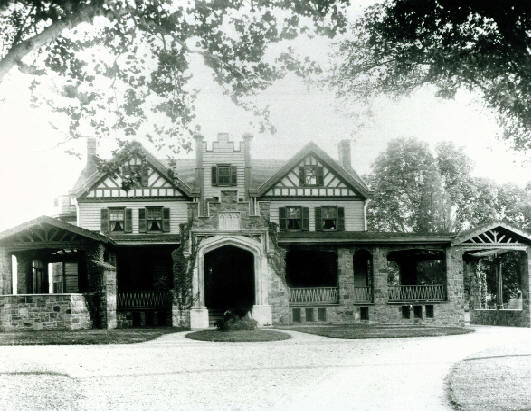 <![endif]>
<![if !vml]>
<![endif]>

This is Al Deppes House in the 1930s
It is on the property of the current Elks Club
( Photos courtesy of BPO Elks #841 Staten Island)
The area known as Al Deppe Corner (corner of Richmond Avenue & Arthur Kill Road) Al Deppes; Gas Station; Elks Club; Miniature Golf ; Fairway Club
The Playland was an indoor Arcade with Skee Ball, Pinball Machines and small kiddyrides (like the old ones in front of Supermarkets in years past like the horses or fire engine) You would earn points on Skee Ball then could collect them then redeem them for prizes.
Al Deppe's had target practice booths with chained down 22's and live ammo. You had to shoot out the red star on a piece of paper with the semi automatic chained down weapon. They had the worst gun sights. There weren't enough bullets to shoot out the star anyway. It cost a quarter and you got around ten shots. The rounds were very small and under powered.
Behind the the restaurant and clam bar there was a large area where Al Deppe had a carousel that he imported from Germany. It was fantastic. There was also a player piano and other smaller games. In the restaurant area there was a chicken in a cage type machine that would peck at the coin slot till you fed it a penny and then the feed would fall out in his dish. There was also a monkey/organ grinder type machine where music would play when you gave the coin to the monkey and he would put it in the slot. When the music played he got a treat. Kids absolutely loved it.


Our favorite restaurants, diners, drive-ins, & pizzerias
- The Old Mill at the corner of Hylan Blvd and Clove Road in Grasmere
- Jack in the Box on Victory Blvd near Jewett
- The Dog House in Dongan Hills
- The Carousel Diner ( Tottenville )
- Goodies Hamburgers opposite Temptee Freeze corner of Greeley Ave and Hylan Blvd
- Rendevous Club on Richmond Ave opp. Our Lady of Pity R.C. Church Bulls Head
- The Miami Club (a night club on Jersey St and Brighton Ave that attracted many celebrities).
- The "Pelican Club" on Fingerboard Road
- Marconi's Restaurant, New Dorp Beach behind the bowling alley
- Joe's Question Mark Richmond Avenue & Victory Blvd
- Capellis Restaurant with the lobster on the roof near the entrance to Great Kills Park
- Maria's Club Nostalgia on Fox beach road New Dorp Beach
- Pizza Town USA - New Dorp Lane (Pizza Clown)
- Chuck Wagon Diner - Hylan Blvd - Dongan Hills
- Sizzler's (in New Dorp)
- A&W on Hylan Blvd - Dongan Hills, when it was a car hop
- Cosmo's Drive In with kiddie rides ( Hylan Blvd near Old Town Road )
- Bacci's Charcoal Haven, Hylan Blvd & Ross Avenue
- Marty's (New Dorp Lane)
- Tai Chi (Bay Terrace)
- Family Affair (New Dorp)
- Ja-Net's home of the foot-long hot dog
- Al Deppe's Richmond Avenue
- Charlie's Drive-In on Richmond Ave. in Greenridge, not far from Al Deppe's
- Stechmann's on the Port Richmond Ave. In Port Richmond
- The Jolly Trolley was at Clove Rd & Victory Blvd. It was a hamburger/hot dog kind of diner, made out of a real trolley car. The Loose Caboose wasn't around for a long time, but was the same kind of place right next door. Again, was made out of a real caboose.
- Ann's Sugar Bowl in Sunnyside
- Diner of the 80's
- Country Club Diner Hylan Blvd Grasmere
- Wetsons Hamburgers ( One on Hylan - One on Forest)
- The Kings Arms Forest Avenue
- Mark's Chinese Restaurant in Dongan Hills
- The Sugar Bowl Luncheonette - South Beach
- Gene and Tony's Luncheonette - South Beach
- Chinese restaurant (Republic Gardens) upstairs over Woolworth Stapleton
- The Pine Room on Fingerboard Rd
- Henny's Steak House on Richmond and Travis Aves.
- The Colonade Diner Hylan Blvd - Dongan Hills
- Beachcomber Restaurant - Princes Bay
- Artie's Luncheonette - Great Kills
- Buddy, Buddy Club on Clove Road
- The Shoals shoreline restaurant - Great Kills
- Nunzio's Hylan & Midland - Grant City
- Gene's Restaurant - Port Richmond
- Denino's Pizzeria - Port Richmond
- Venetian Gardens - Port Richmond
- Nanets Sweet Shop - Tompkinsville
- Duffys Diner - Midland Beach
- Mikes Place on New Dorp Lane
- Demyans Hofbrau on VanDuzer Street.
- Tina's Diner on Victory Blvd, at the top of Jewett Avenue in Meier's Corners
- Riviera Chateau in Bay Terrace
- Magnotti's in Dongan Hills.
- The Villa on Beach St
- Top of the Mast
- Sleepy Hollow Inn was a great place! It was on Bloomingdale Road
- Before Sleepy Hollow, it was called Reinhart's (and before that "Neighbors" if I remember the legend correctly).
- 'Frankies Hole in the Wall', and the veal cutlet parmagiana heroes were out of this world!
- Tung Bo's Chinese restaurant in Stapleton, down from the Paramount Bar & Grill on Canal Street
- The Plaza Casino on Castleton Ave.
- Trolley Diner on the corner of Post and Port Richmond Avenues
- The Esquire Club on Clove Road and Delafield Ave
- Moulin Rouge on Forest Ave and Van Pelt Ave. (They used to have the Frankenstein Monster over the entrance with a Frank in one hand and a Stein of beer in the other hand)
- The Alps on Richmond Road just past New Dorp Lane.
- The El Sal Restaurant next to the Royal Flamingo Swim Club on Amboy Rd.
- Lee's Tavern in Dongan Hills across from the train station ( Great Pizza )
- The 666 Club on Forest Avenue
- Bonanza Restaurant - Hylan Blvd - New Dorp
- Carmen's Spanish Restaurant (off Hylan by the shore)
- The Cafe Clarette
- Palms Pizza on Castleton Avenue
- Log Cabin Inn - Forest Avenue & Morningstar Road
- Penny Feathers (New Dorp Lane)
- Avino's pizza at New Dorp Beach
- Barranco's Diner on Forest Ave
- Beefsteak Charlie's (by the Mall)
- The Miami Club in South Beach
- Alfredo's Restaurant - Hylan Blvd. in Great Kills
- Midway Diner Forest and Broadway
- 1.Dongan Diner on Castleton Avenue and Dongan Street
- The Corner House Bar and Restaurant on Lincoln Ave and North RR Avenue
- Ciro's Italian restaurant on Reid Avenue and Hylan Blvd
- Tavern on the Green - Hylan Blvd, New Dorp
- Casa Nova Restaurant in Port Richmond
- Nathans on Hylan Blvd near Tysen's and the Grant's shopping center.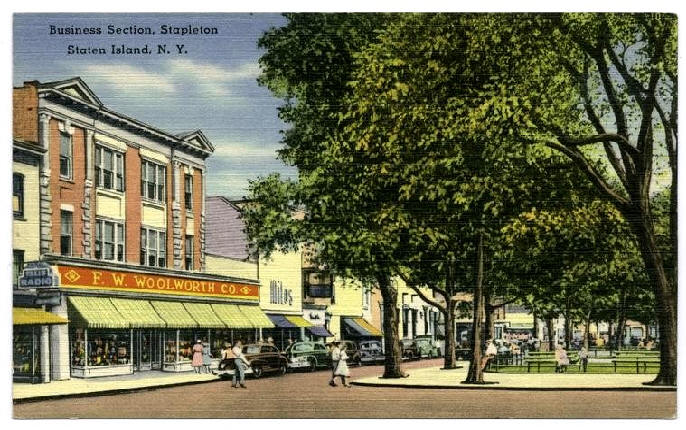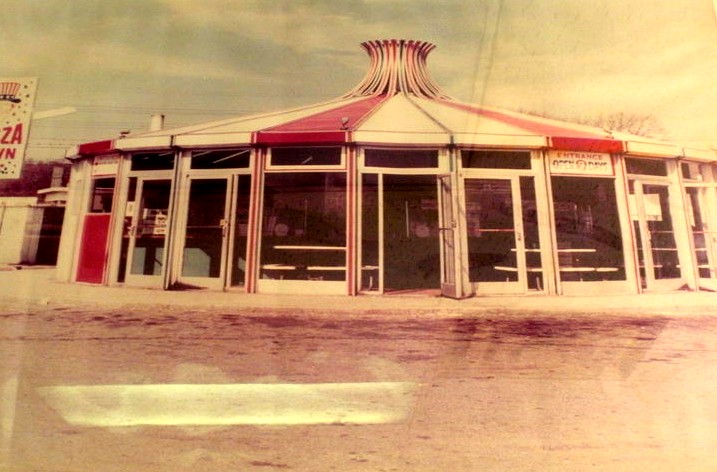 Pizza Town (Formerly Pizza Clown)
Hylan Blvd & New Dorp Lane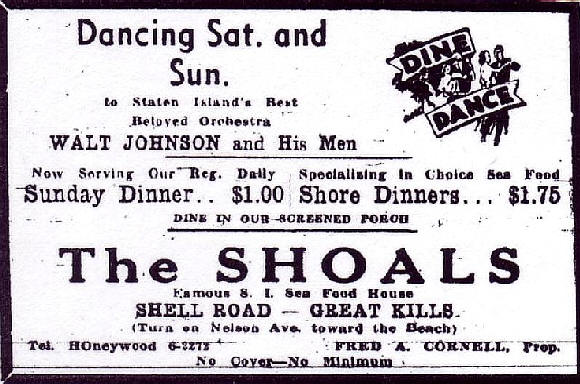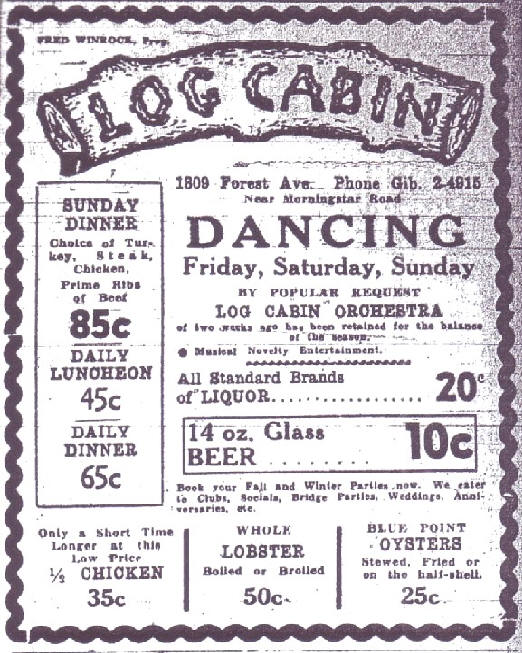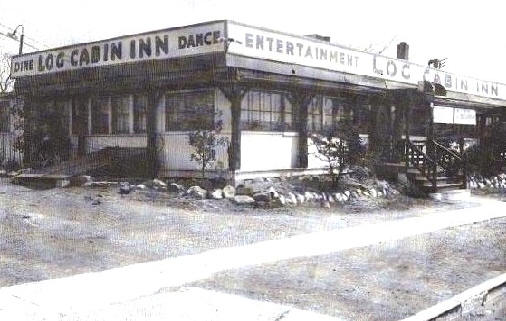 Corner of Forest and Richmond Avenue
The Jolly Trolley
A very popular diner of the 50's & 60's
After much discussion and debate, it seems to be the consensus that the Jolly Trolley Diner actually moved from one location to another. Seems to be that originally it was located in an area around Clove Road and Victory Blvd. In the 60's it was force to move because of the building of a drug store on Clove and Victory. Its location in the 60's was Hylan Blvd. somewhere in the Old Town area, with a possible address of 1429 Hylan Blvd.

There is still talk of a second diner right next to it called the "Loose Caboose" but I need more info on that.

If anyone has any info or hopefully photos of these two diners please write to this website so we can share with all.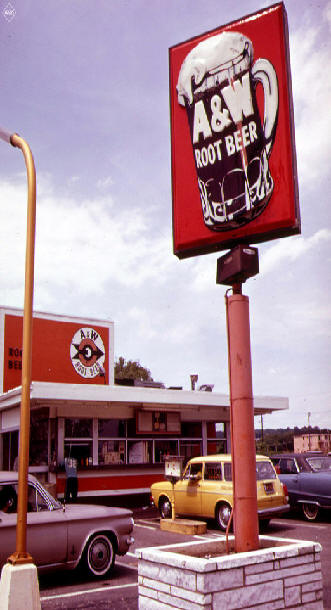 A&W Hylan Blvd - 1973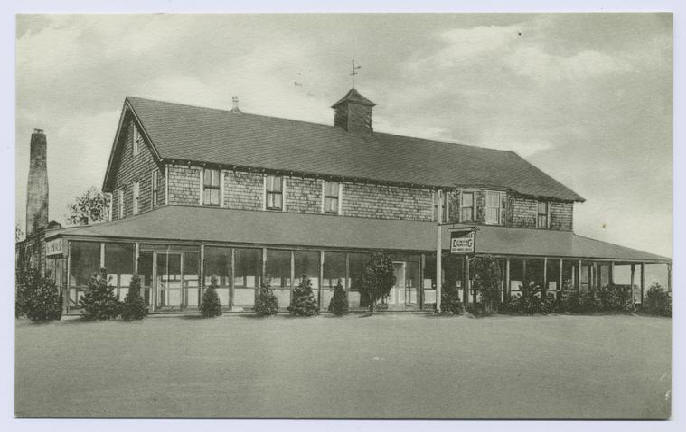 The Shoals -Great Kills Beach