<![if !vml]>

<![endif]>

This is only half of a panoramic photo created by William W. Scott in 1953.
I was amazed when I received this and only wish that I could present it in its entirety.
This series of photos were taken from the center of Tappan Park looking towards Bay Street.

HISTORY
The neighborhood was the site of the farm where Cornelius Vanderbilt grew up, at the location of the present-day Paramount Theater building on Bay Street ( the theater itself having closed in the early 1980s ). In the early 19th century it became the commercial center of Southfield Township. In 1832 William J. Staples, a merchant from Manhattan for whom the neighborhood is named, as well as Minthorne Tompkins, the son of Vice President Daniel D. Tompkins, acquired land from the Vanderbilts and laid out the streets. Staples and Tompkins started a ferry service from the neighborhood waterfront to Manhattan and began advertising their new village in 1836.
Seaman's Retreat, a hospital for sailors entering New York Harbor, opened in 1832 and later became Bayley Seton Hospital, the largest employer in the neighborhood until the Sisters of Charity, an order of Roman Catholic nuns which operated the facility, closed it in 2004 (the property is sometimes reckoned as belonging to Clifton, Stapleton's neighbor to the south). It was also for many years the site of a United States Public Health Service Hospital.
The neighborhood was the location of several springs which led to the establishment of several German-American breweries in the middle 19th century. The last brewery closed in 1963. Stapleton's town hall still stands, located in Tappen Park. The Staten Island Rapid Transit railway has a stop in Stapleton.
In 1884, it was incorporated as the village of Edgewater. In 1884, the Staten Island Railway extended its track from the neighborhood northward to St. George. Direct ferry service from the neighborhood to Manhattan was halted two years later in 1886.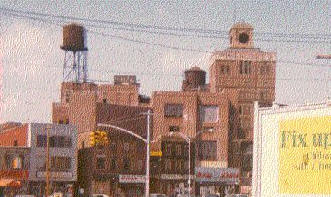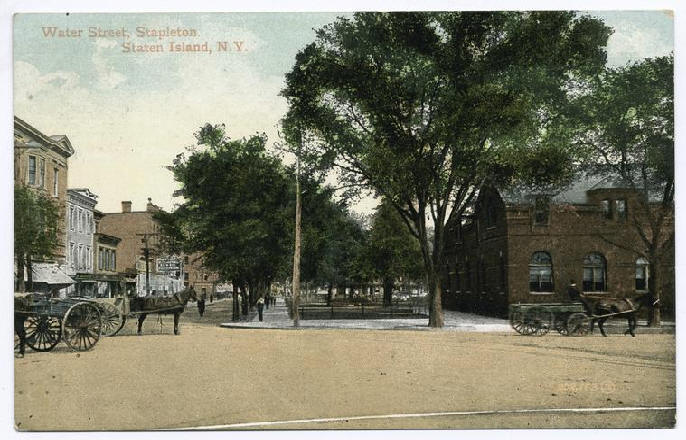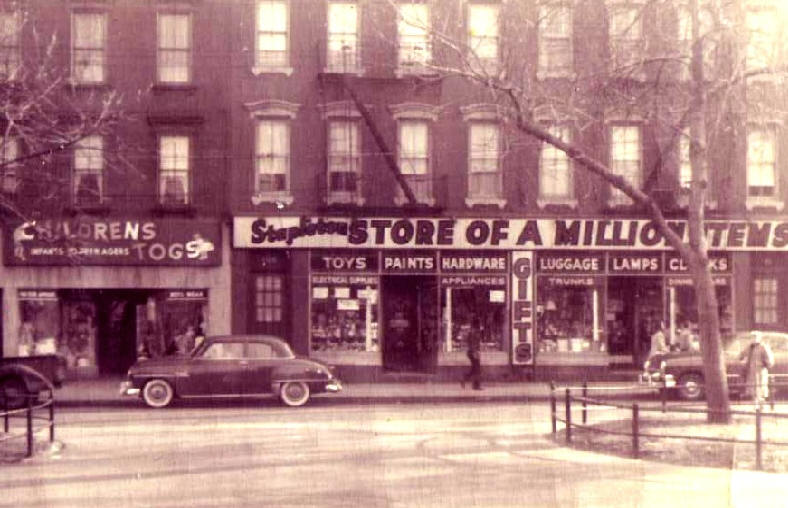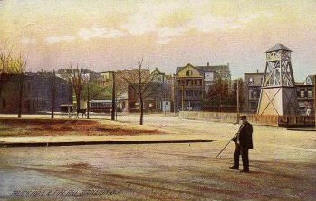 Stapleton Fire Bell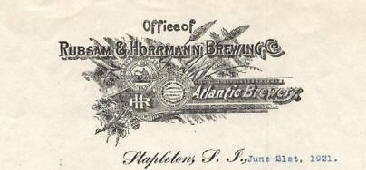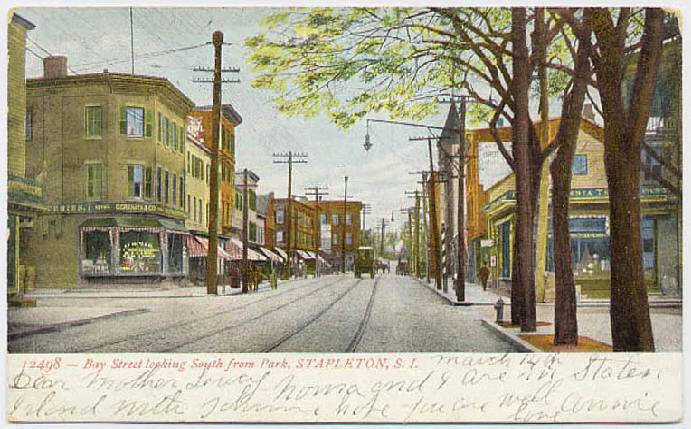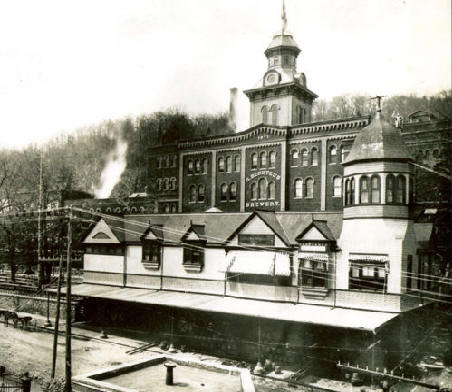 Geo Bechtel Brewery